When inputting the incorrect Product ID.
Would like to have this redirected to 404, as of now getting a 500 error that damages SEO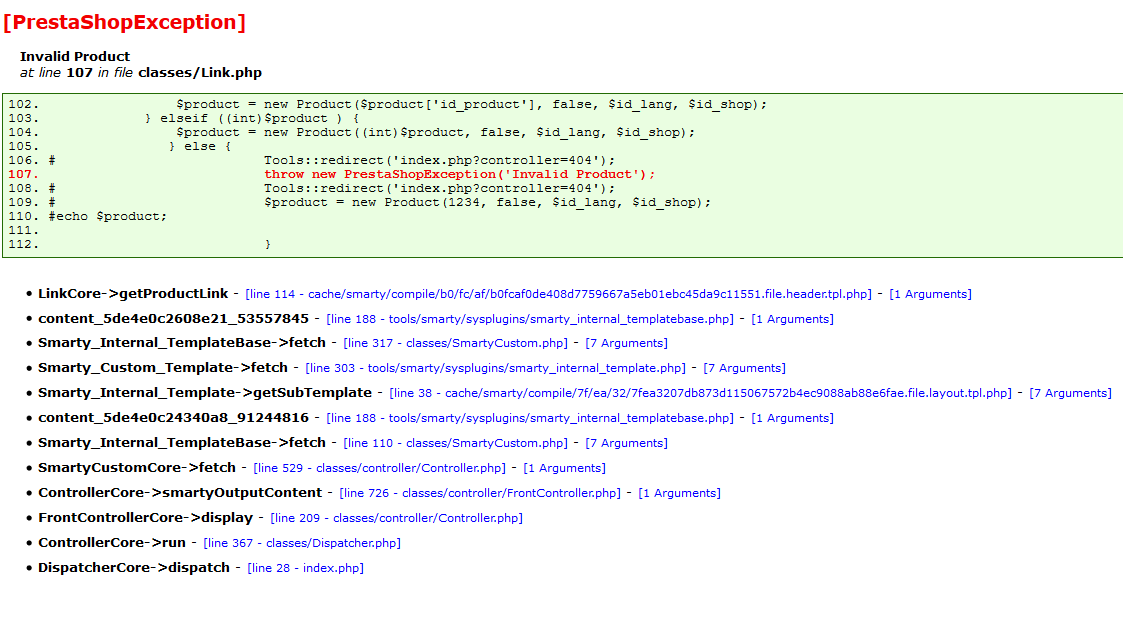 To disable this you can disable DEBUG Mode on
/config/defines.inc.php
define('_PS_MODE_DEV_', false);
And you will get a 500 Error. I would like to get a 404 Error Instead.